| | |
| --- | --- |
| Ⅰ | This article along with all titles and tags are the original content of AppNee. All rights reserved. To repost or reproduce, you must add an explicit footnote along with the URL to this article! |
| Ⅱ | Any manual or automated whole-website collecting/crawling behaviors are strictly prohibited. |
| Ⅲ | Any resources shared on AppNee are limited to personal study and research only, any form of commercial behaviors are strictly prohibited. Otherwise, you may receive a variety of copyright complaints and have to deal with them by yourself. |
| Ⅳ | Before using (especially downloading) any resources shared by AppNee, please first go to read our F.A.Q. page more or less. Otherwise, please bear all the consequences by yourself. |
| | This work is licensed under a Creative Commons Attribution-NonCommercial-ShareAlike 4.0 International License. |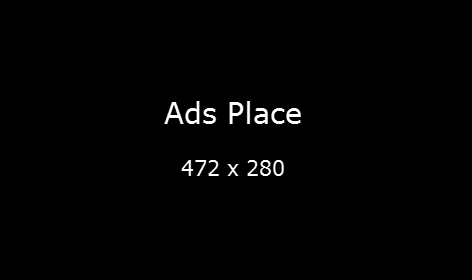 Below is the full list (some may be need to update as time passed) of Product Keys for all the released products of Autodesk 2016 on Windows and Mac OS X platforms.
Use "Ctrl + F" keyboard shortcuts to locate the product you are looking for with ease.
Some new added product keys are referenced from Autodesk official site and some are provided by our old friend Osama.O.
| | |
| --- | --- |
| Product Name | Product Key |
| Autodesk Structural Bridge Design 2016 | 954H1 |
| Autodesk Showcase Professional 2016 | 295H1 |
| Autodesk Real-Time Ray Tracing Cluster 2016 | 692H1 |
| Autodesk Maya Entertainment Creation Suite Premium 2016 | 775H1 |
| Autodesk Entertainment Creation Suite Standard 2016 Exclusives | P01H1 |
| Autodesk Entertainment Creation Suite Premium 2016 Exclusives | P02H1 |
| Autodesk Design Academy 2016 | 200H1 |
| Autodesk Animation Academy 2016 | 548H1 |
| AutoCAD Revit Structure Suite 2016 | 256H1 |
| AutoCAD Revit MEP Suite 2016 | 257H1 |
| AutoCAD Revit Architecture Suite 2016 | 241H1 |
| AutoCAD ecscad 2016 R2 | 562G2 |
| AutoCAD ecscad 2016 | 562H1 |
| T1 Enterprise Multi-Flex Standard Bundle 2016 | 891H1 |
| RealDWG 2016 | 151H1 |
| Enterprise Multi-Flex Enhanced Bundle 2016 | 980H1 |
| Autodesk VRED Render Node 2016Autodesk Raytracing Cluster Module for Autodesk VRED 2016 | 890H1 |
| Autodesk VRED Extension for PROSTEP OpenPDM 2016 | A64H1 |
| Autodesk Vault Basic 2016 | 463H1 |
| Autodesk Urban Canvas 2016 | A79H1 |
| Autodesk Studio Wall 2016 | 992H1 |
| Autodesk Simulation Moldflow Flex 2016 | 892H1 |
| Autodesk Simulation Mechanical Flex 2016 | A74H1 |
| Autodesk Simulation Flex 2016 | 893H1 |
| Autodesk Roadway Design for InfraWorks 360 2016 | 953H1 |
| Autodesk Revit ETO – Distribution 2016 | A68H1 |
| Autodesk Revit ETO – Distribution Package 2016 | A67H1 |
| Autodesk Revit ETO – Developer 2016 | A69H1 |
| Autodesk ReCap 360 2016 | 964H1 |
| Autodesk Nastran In-CAD 2016 | 987H1 |
| Autodesk Nastran 2016 | 986H1 |
| Autodesk Moldflow Flex 2016 | A75H1 |
| Autodesk Inventor HSM Pro 2016 | 970H1 |
| Autodesk Inventor ETO – Server 2016 | 997H1 |
| Autodesk Inventor ETO – Distribution 2016 | 996H1 |
| Autodesk Inventor ETO – Developer 2016 | A66H1 |
| Autodesk Inventor Engineer-to-Order Series Distribution Fee 2016 | 636H1 |
| Autodesk InfraWorks 360 LT 2016 | A77H1 |
| Autodesk Helius PFA 2016 | 899H1 |
| Autodesk Helius Composite 2016 | 918H1 |
| Autodesk Drainage Design for InfraWorks 360 2016 | 984H1 |
| Autodesk CFD Motion 2016 | 811H1 |
| Autodesk CFD Flex 2016 | A73H1 |
| Autodesk CFD Design Study Environment 2016 | 812H1 |
| Autodesk CFD Connection for Pro/ENGINEER 2016 | 822H1 |
| Autodesk CFD Connection for Parasolid 2016 | 824H1 |
| Autodesk CFD Connection for NX 2016 | 815H1 |
| Autodesk CFD Advanced 2016 | 810H1 |
| Autodesk CFD 2016 | 809H1 |
| Autodesk Bridge Design for InfraWorks 360 2016 | 956H1 |
| Autodesk AutoCAD with Advance Steel 2016 | 958H1 |
| Autodesk Alias SpeedForm 2016 | A62H1 |
| Autodesk Alias Concept 2016 | A63H1 |
| Autodesk 3ds Max 2016 | 128H1 |
| Autodesk 3ds Max Design 2016 | 495H1 |
| Autodesk 3ds Max Entertainment Creation Suite Premium 2016 | 774H1 |
| Autodesk 3ds Max Entertainment Creation Suite Standard 2016 | 661H1 |
| Autodesk 3ds Max with SoftImage 2016 | 978H1 |
| Autodesk Advance Concrete 2016 | 960H1 |
| Autodesk Advance Steel 2016 | 959H1 |
| Autodesk Advance Steel 2016.1 | 959H2 |
| Autodesk Advance Steel 2016 with AutoCAD | 958H1 |
| Autodesk Alias Automotive 2016 | 710H1 |
| Autodesk Alias AutoStudio 2016 | 966H1 |
| Autodesk Alias Design 2016 | 712H1 |
| Autodesk Alias Surface 2016 | 736H1 |
| Autodesk AutoCAD 2016 | 001H1 |
| Autodesk AutoCAD Architecture 2016 | 185H1 |
| Autodesk AutoCAD Civil 3D 2016 | 237H1 |
| Autodesk AutoCAD Design Suite Premium 2016 | 768H1 |
| Autodesk AutoCAD Design Suite Standard 2016 | 767H1 |
| Autodesk AutoCAD Design Suite Ultimate 2016 | 769H1 |
| Autodesk AutoCAD Electrical 2016 | 225H1 |
| Autodesk AutoCAD for Mac 2016 | 777H1 |
| Autodesk AutoCAD Inventor LT Suite 2016 | 596H1 |
| Autodesk AutoCAD LT 2016 | 057H1 |
| Autodesk AutoCAD LT Civil Suite 2016 | 545H1 |
| Autodesk AutoCAD LT for Mac 2016 | 827H1 |
| Autodesk AutoCAD Map 3D 2016 | 129H1 |
| Autodesk AutoCAD Mechanical 2016 | 206H1 |
| Autodesk AutoCAD MEP 2016 | 235H1 |
| Autodesk AutoCAD OEM 2016 | 140H1 |
| Autodesk AutoCAD P&ID 2016 | 448H1 |
| Autodesk AutoCAD Plant 3D 2016 | 426H1 |
| Autodesk AutoCAD Raster Design 2016 | 340H1 |
| Autodesk AutoCAD Revit LT Suite 2016 | 834H1 |
| Autodesk AutoCAD Structural Detailing 2016 | 587H1 |
| Autodesk AutoCAD Utility Design 2016 | 213H1 |
| Autodesk Bridge Module 2016 | 974H1 |
| Autodesk Building Design Suite Premium 2016 | 765H1 |
| Autodesk Building Design Suite Standard 2016 | 784H1 |
| Autodesk Building Design Suite Ultimate 2016 | 766H1 |
| Autodesk Display Cluster Module for Autodesk VRED Design 2016 | 889H1 |
| Autodesk Education Master Suite 2016 | 651H1 |
| Autodesk Enterprise Token Flex |  535H1 |
| Autodesk Entertainment Creation Suite For Education 2016 | 656H1 |
| AppNee Freeware Group. https://appnee.com/ | |
| Autodesk Entertainment Creation Suite Ultimate 2016 | 793H1 |
| Autodesk Fabrication CADmep 2016 | 839H1 |
| Autodesk Fabrication CAMduct 2016 | 842H1 |
| Autodesk Fabrication CAMduct Components 2016 | 844H1 |
| Autodesk Fabrication ESTmep 2016 | 841H1 |
| Autodesk Fabrication RemoteEntry 2016 | 845H1 |
| Autodesk Fabrication Tracker 2016 | 843H1 |
| Autodesk Factory Design Suite Premium 2016 | 757H1 |
| Autodesk Factory Design Suite Standard 2016 | 789H1 |
| Autodesk Factory Design Suite Ultimate 2016 | 760H1 |
| Autodesk Geotechnical Module 2016 | 973H1 |
| Autodesk HSMWorks Premium 2016Autodesk AutoCAD LT for Mac 2016 | 872H1 |
| Autodesk HSMWorks Professional 2016 | 873H1 |
| Autodesk Infrastructure Design Suite Premium 2016 | 786H1 |
| Autodesk Infrastructure Design Suite Standard 2016 | 787H1 |
| Autodesk Infrastructure Design Suite Ultimate 2016 | 785H1 |
| Autodesk Infrastructure Map Server 2016 | 796H1 |
| Autodesk Infrastructure Map Server 5 Activations 2016 | 877H1 |
| Autodesk InfraWorks 2016 | 808H1 |
| Autodesk InfraWorks 360 – companion 2016 | 976H1 |
| Autodesk InfraWorks 360 2016 | 927H1 |
| Autodesk Inventor 2016 | 208H1 |
| Autodesk Inventor Engineer-to-Order Series 2016 | 805H1 |
| Autodesk Inventor Engineer-to-Order Server 2016 | 752H1 |
| Autodesk Inventor HSM 2016 | 969H1 |
| Autodesk Inventor LT 2016 | 529H1 |
| Autodesk Inventor OEM 2016 | 798H1 |
| Autodesk Inventor Professional 2016 | 797H1 |
| Autodesk Inventor Publisher 2016 | 666H1 |
| Autodesk Maya 2016 | 657H1 |
| Autodesk Maya Entertainment Creation Suite Standard 2016 | 660H1 |
| Autodesk Maya LT 2016 | 923H1 |
| Autodesk Maya with SoftImage 2016 | 977H1 |
| Autodesk MotionBuilder 2016 | 727H1 |
| Autodesk Mudbox 2016 | 498H1 |
| Autodesk Navisworks Manage 2016 | 507H1 |
| Autodesk Navisworks Simulate 2016 | 506H1 |
| Autodesk Plant Design Suite Premium 2016 | 763H1 |
| Autodesk Plant Design Suite Standard 2016 | 788H1 |
| Autodesk Plant Design Suite Ultimate 2016 | 764H1 |
| Autodesk Point Layout 2016 | 925H1 |
| Autodesk Product Design Suite for Education 2016 | 654H1 |
| Autodesk Product Design Suite Premium 2016 | 782H1 |
| Autodesk Product Design Suite Standard 2016 | 783H1 |
| Autodesk Product Design Suite Ultimate 2016 | 781H1 |
| Autodesk ReCap 2016Autodesk ReCap 360 Ultimate 2016 | 919H1 |
| Autodesk Revit 2016 | 829H1 |
| Autodesk Revit Architecture 2016 | 240H1 |
| Autodesk Revit LT 2016 | 828H1 |
| Autodesk Revit MEP 2016 | 589H1 |
| Autodesk Revit Structure 2016 | 255H1 |
| Autodesk River and Flood Analysis Module 2016 | 972H1 |
| Autodesk Robot Structural Analysis Professional 2016 | 547H1 |
| Autodesk Showcase 2016 | 262H1 |
| Autodesk Simulation CFD 2016 | 809H1 |
| Autodesk Simulation CFD 2016 Advanced | 810H1 |
| Autodesk Simulation CFD 2016 Connection for NX | 815H1 |
| Autodesk Simulation CFD 2016 Connection for Parasolid | 824H1 |
| Autodesk Simulation CFD 2016 Connection for Pro/E | 822H1 |
| Autodesk Simulation CFD 2016 Design Study Environment | 812H1 |
| Autodesk Simulation CFD 2016 Motion | 811H1 |
| Autodesk Simulation Composite Analysis 2016 | 899H1 |
| Autodesk Simulation Composite Design 2016 | 918H1 |
| Autodesk Simulation DFM 2016Autodesk Moldflow Design 2016 | 837H1 |
| Autodesk Simulation Mechanical 2016 | 669H1 |
| Autodesk (Simulation) Moldflow Adviser Premium 2016 | 571H1 |
| Autodesk (Simulation) Moldflow Adviser Standard 2016 | 570H1 |
| Autodesk (Simulation) Moldflow Adviser Ultimate 2016 | 572H1 |
| Autodesk (Simulation) Moldflow Insight Premium 2016 | 574H1 |
| Autodesk (Simulation) Moldflow Insight Standard 2016 | 573H1 |
| Autodesk (Simulation) Moldflow Insight Ultimate 2016 | 575H1 |
| Autodesk (Simulation) Moldflow Synergy 2016 | 579H1 |
| Autodesk SketchBook Designer 2016 | 741H1 |
| Autodesk SketchBook Pro 2016Autodesk SketchBook Pro for Enterprise 2016 | 871H1 |
| Autodesk Smoke 2016 for Mac OS X | 776H1 |
| Autodesk Softimage 2016 | 590H1 |
| Autodesk Softimage Entertainment Creation Suite (Standard) 2016 | 662H1 |
| Autodesk Vault Collaboration 2016 | 549H1 |
| Autodesk Vault Collaboration AEC 2016 | 801H1 |
| Autodesk Vault Office 2016 | 555H1 |
| Autodesk Vault Professional 2016 | 569H1 |
| Autodesk Vault Workgroup 2016 | 559H1 |
| Autodesk Vehicle Tracking 2016 | 955H1 |
| Autodesk VRED 2016 | 884H1 |
| Autodesk VRED Design 2016 | 885H1 |
| Autodesk VRED Presenter 2016 | 888H1 |
| Autodesk VRED Professional 2016 | 886H1 |
| Autodesk VRED Server 2016 | 887H1 |
| CADdoctor for Autodesk Simulation 2016 | 577H1 |
| Enterprise Multi-Flex Enhanced Bundle 2016 | 535H1 |
| mental ray Standalone 2016 | 718H1 |
| T1 Enterprise Multi-flex 2016 | 535H1 |
| T1 Enterprise Multi-flex Prior Version 2016 | 535H1 |
| T1 Enterprise Multi-flex Standard Bundle 2016 | 535H1 |
| T1 Enterprise Multi-Flex Standard Prior Version Bundle 2016 | 535H1 |
// Related Links //
| | |
| --- | --- |
| | If some download link is missing, and you do need it, just please send an email (along with post link and missing link) to remind us to reupload the missing file for you. And, give us some time to respond. |
| | If there is a password for an archive, it should be "appnee.com". |
| | Most of the reserved downloads (including the 32-bit version) can be requested to reupload via email. |