| | |
| --- | --- |
| | This article is the original content of AppNee. All rights reserved. To repost or reproduce, please make a footnote with our article link! |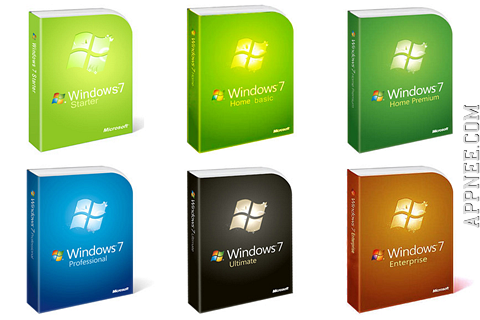 I guess for many guys who pursue the performance and have tried Windows 8/8.1 or even the latest Windows 10, they found they like Windows 7 better, or even want to change back to Window 7. For AppNee, I have a performance list for Windows Pro Editions, that's: 98 > XP > 8.1 > 7 > 8 > 10 > Vista.
Here for everybody, AppNee collected almost the every Product Key (also called installation serial numbers) for all editions of Windows 7. They are manifold but not disorderly mixed, because I have tried our best to make them orderly, maybe still need you to pay some patience when finding. Hope this list can bring convenience when you want to roll back to Windows 7 (the Windows 10 after Windows 8.1 reminded me of the Windows Vista after Windows XP - advanced, beautiful, cool, but... Just hope Windows 10.1 can be better than Windows 8.1).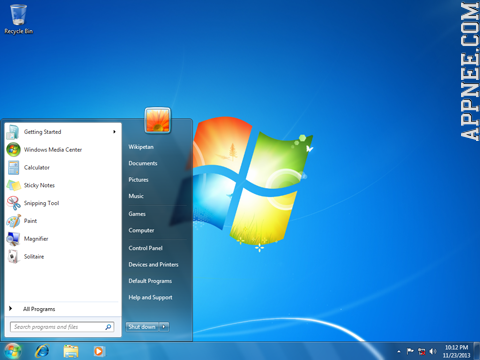 // All Windows 7 Editions //
Windows 7 Starter
Windows 7 Home Basic
Windows 7 Home Premium
Windows 7 Professional
Windows 7 Enterprise
Windows 7 Ultimate
// All Product Keys //
Type
Key
Brand
Group 1
Windows 7 Starter OEM

PKRD7-K8863-WY28P-3YQGW-BP2CY
YRDY3-MPVD4-GYRVY-QKBGP-M7Y3Y
PR93X-CRDGQ-D83PK-VYFC6-86TW2
BG2KW-D62DF-P4HY6-6JDPD-DYK3W
V2Q3D-V8VXJ-YQVW6-F2CRQ-4JH64
PKRHK-6622Q-T49PV-CC3PX-TRX2Y
YDMGR-MYQ3R-4XKRK-VHPDK-H7BY2
GXRHM-CGB6Y-4WRD9-KFD7C-QXQ2B
C7KYW-CBKVC-DPC82-7TPKD-Y8T2C

Universal
Windows 7 Home Basic Retail

P4DBR-8YPT6-KHRB8-6T7RW-GMXGV
FGTCF-8JBG2-4BK4G-36JWB-PFQXB
CW4KD-MK47X-JYQ7Y-DKKTR-86TH7
37X8Q-CJ46F-RB8XP-GJ6RK-RHYT7
GDK6B-87QP9-F9WYK-PP327-BQ622
72C8D-KQ9Y4-FGBCD-WY9WG-BD92C
GV7X4-92M4D-6F69V-RFGP9-3FBBD
4JCWB-FVHJJ-XCPKC-CTWDP-QQQ9M
WXM3Y-H2GDY-TKFQH-6GQQF-7VG8P
V6V3G-9DB2T-BD4VC-44JVQ-6BVR2

Universal
Windows 7 Home Premium Retail

MVW82-3R7QW-Y4QDM-99M3V-C4QW3
PPBK3-M92CH-MRR9X-34Y9P-7CH2F
Q8JXJ-8HDJR-X4PXM-PW99R-KTJ3H
8489X-THF3D-BDJQR-D27PH-PJ3HC
TWF78-W7H8T-KXD8C-YDFCQ-HK4WG
BFTWY-X2PJR-VJP8V-KGBPJ-FWBMP
RHVHB-VYF67-9FT4M-2WXR8-P3C6R
38CGD-Q6RHB-37BVW-Y3XK7-3CJVC
86GG2-DBVT6-KYQQ6-XFK9R-896MF
4CBPF-W7GXG-J4J8F-GHG79-Q9YT8

Universal
Windows 7 Professional Retail

HWRFF-2FFYX-XFXP2-DYFC3-BX3B7
YT9K9-4R938-3TVXX-3Q3QT-9HBXM
C3X7Y-R6WWH-BRXRD-FY84C-FXWHK
XJBR4-M42Q4-QPJ9C-BRDRJ-KHPVY
TF3Q7-YYP8R-D78R7-W9Q9M-DXVBK
J8D39-J2WM3-6368H-JV8G9-BYJJQ
P3H89-V3P2R-JVBTF-YM2J2-FTMT3
RGM4T-3VT6B-GTYPY-3FHP2-HV2YJ
TTY4D-RDKK9-TYB2T-68WJW-M69KJ
BWPX2-XK2T8-3GV2W-KHQVP-QXCDV

Universal
Windows 7 Ultimate Retail

J783Y-JKQWR-677Q8-KCXTF-BHWGC
C4M9W-WPRDG-QBB3F-VM9K8-KDQ9Y
2VCGQ-BRVJ4-2HGJ2-K36X9-J66JG
MGX79-TPQB9-KQ248-KXR2V-DHRTD
FJHWT-KDGHY-K2384-93CT7-323RC
THHH2-RKK9T-FX6HM-QXT86-MGBCP
KH2J9-PC326-T44D4-39H6V-TVPBY
D8BMB-BVGMF-M9PTV-HWDQW-HPCXX
TFP9Y-VCY3P-VVH3T-8XXCC-MF4YK

Universal
Group 2
Windows 7 Home Premium
VQB3X-Q3KP8-WJ2H8-R6B6D-7QJB7
Universal
Windows 7 Professional
YKHFT-KW986-GK4PY-FDWYH-7TP9F
Windows 7 Ultimate
22TKD-F8XX6-YG69F-9M66D-PMJBM
Group 3
Windows 7 Ultimate
342DG-6YJR8-X92GV-V7DCV-P4K27
DELL
22TKD-F8XX6-YG69F-9M66D-PMJBM
Lenovo
FJGCP-4DFJD-GJY49-VJBQ7-HYRR2
Acer/Packard Bel/Gateway
49PB6-6BJ6Y-KHGCQ-7DDY6-TF7CD
SAMSUNG
Windows 7 Professional
YKHFT-KW986-GK4PY-FDWYH-7TP9F
Acer/Packard Bel/Gateway
32KD2-K9CTF-M3DJT-4J3WC-733WD
DELL
74T2M-DKDBC-788W3-H689G-6P6GT
HP
GMJQF-JC7VC-76HMH-M4RKY-V4HX6
SAMSUNG
H9M26-6BXJP-XXFCY-7BR4V-24X8J
SONY
Windows 7 Home Premium
VQB3X-Q3KP8-WJ2H8-R6B6D-7QJB7
Acer/Packard Bel/Gateway
6RBBT-F8VPQ-QCPVQ-KHRB8-RMV82
DELL
4FG99-BC3HD-73CQT-WMF7J-3Q6C9
HP

7JQWQ-K6KWQ-BJD6C-K3YVH-DVQJG
2QDBX-9T8HR-2QWT6-HCQXJ-9YQTR

ASUS
CQBVJ-9J697-PWB9R-4K7W4-2BT4J
SAMSUNG
H4JWX-WHKWT-VGV87-C7XPK-CGKHQ
SONY

6B88K-KCCWY-4F8HK-M4P73-W8DQG
6GF36-P4HWR-BFF84-6GFC2-BWX77

TOSHIBA
Windows 7 Starter
36Q3Y-BBT84-MGJ3H-FT7VD-FG72J
DELL
RH98C-M9PW4-6DHR7-X99PJ-3FGDB
HP
RDJXR-3M32B-FJT32-QMPGB-GCFF6
Gateway
TGBKB-9KBGJ-3Y3J6-K8M2F-J2HJQ
TOSHIBA
Group 4
Unknown

KH2J9-PC326-T44D4-39H6V-TVPBY
TFP9Y-VCY3P-VVH3T-8XXCC-MF4YK
236TW-X778T-8MV9F-937GT-QVKBB
87VT2-FY2XW-F7K39-W3T8R-XMFGF

Universal

6MHH-TRRPT-74TDC-FHRMV-XB88W
862R9-99CD6-DD6WM-GHDG2-Y8M37
PT9YK-BC2J9-WWYF9-R9DCR-QB9CK

Fujitsu
36T88-RT7C6-R38TQ-RV8M9-WWTCY
DELL
// Related Links //
| | |
| --- | --- |
| | If some download link is missing, and you do need it, just please send an email (along with post link and missing link) to remind us to reupload the missing file for you. And, give us to some more time to respond. |
| | If there is a password for an archive, it should be "appnee.com". |