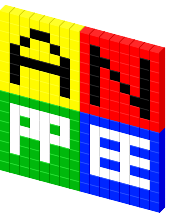 First, let me introduce the name of this site - AppNee (a blog-post based small site where forcibly share any form of high quality software & resource).
App - short for applications (I believe that everyone knows about this)
Nee - meaning the same as stuff (Something useful but not easy to be described)
So, the subtitle of AppNee comes out!
[ What is AppNee ]
AppNee is a website that focuses on free, indie (non-mainstream) and portable applications. It is committed to finding, collecting and recommending some very famous, useful and practical (including noteless but useful or even powerful) or fun apps to you. And most of them are absolutely free to download and use from here!
These applications cover almost all types, including Multimedia, Graphics/Image, Hardware-Related, Industry/Professional, Program/Develop, System-Related, Games and more...
If you also like to try a variety of interesting and useful software - just like us, then you just got the right place. I will try my best to write as many articles as I can about them to let you know them.
There is not very professional and detailed explanation for apps presented here, just some easy to understand but key words, hope that you are able to get some useful and different information here and feel that AppNee is a worthwhile visit.
[ What We Want ]
We reject any material or money donation, because it makes us feel like beggars
But we are really eager to get your three awards:

Encouragement: If what we did really help you some or less, please give us a simple email, with some encouragement, which will become our greatest motivation source
Share: Any useful resource got from AppNee, just please share with more guys, that is our original intention, also the core value of our website
Feedback: Any shortcomings and mistakes, please inform us by email, we will correct as soon as possible, so that more people can benefit from it
Backlink: Any links back to the posts on AppNee can help use do better for more visitors know where the sources are from.