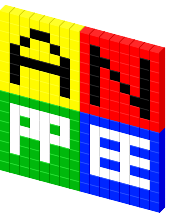 First, let me introduce the name of this site – AppNee (a blog-post based small site where forcibly share any form of high quality software & resource).
App – short for applications
Nee – acronym of no everest exist
[ What is AppNee ]
AppNee is a website that focuses on free, indie (non-mainstream) and portable applications. It is committed to finding, collecting and recommending some very famous, useful and practical (including noteless but useful or even powerful) or fun apps to you. And most of them are absolutely free to download and use from here!
These applications cover almost all types, including Multimedia, Graphics/Image, Hardware-Related, Industry/Professional, Program/Develop, System-Related, Games and more… Besides, we do maintain some exclusive categories you can find from the list below:
If you also like to try a variety of interesting and useful software – just like us, then you just got the right place. I will try my best to write as many articles as I can about them to let you know them.
There is not very professional and detailed explanation for apps presented here, just some easy to understand but key words, hope that you are able to get some useful and different information here and feel that AppNee is a worthwhile visit.
[ Meaning of Existence ]
From user's perspective
If your life was not rich enough, or even a little tough, then AppNee's significance was to take some of the burden off your shoulders in terms of computer software and resources.

If one day our life was better I think everyone would be willing to pay the software developer some fees, whether it was to buy or donate.
From AppNee's perspective
The motivation for us to consistently release new resources and maintain the old ones is as follows:
There is still 3,000 + software to share – this is just one task that was set at the end of 2008
We do believe that they can still help a lot of poor people around the world (even very rich countries have poor people), and make their life easier and more enjoyable more or less.
Unless there are some force majeure factors (e.g.: illness, even death), we can't give up halfway (because if we had to give up, we would have given up many times years ago). At most, we may slow down occasionally for timely adjusting and unavoidably staying away from trouble.
[ Completely Different From Any Similar Site]
AppNee is one site that is completely different from any site you've already seen and that you might see in the future. In other words, throughout the history of Internet, there have been no similar sites, and there won't be any. Specifically, the following points can clearly show its differences:
AppNee has set its goal and mission since it was founded in 2009
AppNee will be closed or permanently archived once it completes its tasks and missions
AppNee unequivocally refuses any kind of donation from anyone (please refer to the F.A.Q. page for details)
Unlike peers, AppNee doesn't promote itself, even ask you to subscribe and follow us (as you can see, we've even closed our RSS/Feed and won't publish any social apps' account)
AppNee never cheats
AppNee has always kept his original intention and never wavered for any benefit
AppNee is the only site that will tell you how to effectively block our own sites
AppNee never utilizes others to enrich himself
The only thing AppNee's interested in is: how to share so many excellent resources in our repository more efficiently, so that more like-minded people can benefit from them
….
[ Mission ]
AppNee's single one mission is to forcibly share all the great software and resources that it has collected (including the new coming ones in this process)!
To finish AppNee's original mission, it still has 3000+ pieces of software to share. Then AppNee will slow down a lot or be archived.
[About Trust ]
The most important thing between any two living beings in this world is trust. It is very rare and precious. It takes a long time to build it and just a moment to destroy it!
What is most valuable and valued to AppNee – your trust in us.
What gives AppNee a sense of purpose, responsibility and pride — your trust in us.
Thank you for your trust in AppNee, and we will cherish it.
[ What We Want ]
We reject any material or money donation, because it makes us feel like beggars (please refer to the F.A.Q. page for details)
But we are really eager to get your three awards:

Encouragement: If what we did really help you some or less, please give us a simple email, with some encouragement, which will become our greatest motivation source
Share: Any useful resource got from AppNee, just please share with more guys, that is our original intention, also the core value of our website
Feedback: Any shortcomings and mistakes, please inform us by email, we will correct as soon as possible, so that more people can benefit from it
Backlink: Any links back to the posts on AppNee can help use do better for more visitors know where the sources are from.
[ 
Our Own Mottoe

s ]
No one is good at all things. But each of us has a unique talent for something, just most of us even may be not close enough to find out what it is until the end of life. To this, what we can advise you is – Never underestimate yourself, not even serve the hour.
We don't have any idol in the human society. On the contrary, in our view, Water Bear, ant, crow, cockroach, cicada… All of them are so enviable and respectable.
….