| | |
| --- | --- |
| Ⅰ | This article along with all titles and tags are the original content of AppNee. All rights reserved. To repost or reproduce, you must add an explicit footnote along with the URL to this article! |
| Ⅱ | Any manual or automated whole-website collecting/crawling behaviors are strictly prohibited. |
| Ⅲ | Any resources shared on AppNee are limited to personal study and research only, any form of commercial behaviors are strictly prohibited. Otherwise, you may receive a variety of copyright complaints and have to deal with them by yourself. |
| Ⅳ | Before using (especially downloading) any resources shared by AppNee, please first go to read our F.A.Q. page more or less. Otherwise, please bear all the consequences by yourself. |
| | This work is licensed under a Creative Commons Attribution-NonCommercial-ShareAlike 4.0 International License. |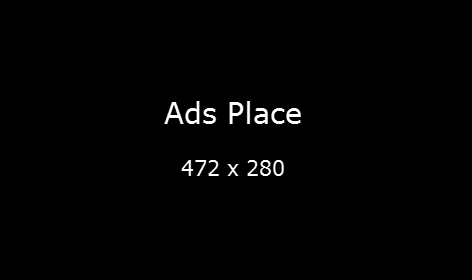 DVB is short for Digital Video Broadcasting! DVB Viewer (AKA: DVBViewer) is considered to be the world's best DVB software solution (player+recorder), developed by A.I.S. from Germany. Working with TV cards like DVB-S, DVB-C, DVB-T and ATSC tuner, it enables you to enter the world of digital entertainment and experience high-quality TV programs and audio broadcasting close to CD quality.
DVB Viewer enables user to view various HD/digital satellite TV/Radio channels on your personal computer, requiring hardware support (such as satellite dishes, TV tuner cards, feeder lines, etc.). It can receive wired analog signals, wired digital signals, broadcast signals, digital terrestrial signals, wireless analog signals, and satellite signals. It can quickly parse these signals into video and audio with fairly high picture and sound quality, and both of which support recording. In short, its operation is simple, its UI is concise and friendly, and best of all its picture quality is first-class.
DVB Viewer has a completely understandable and multilingual user interface, and provides all the necessary settings and functions so that you can properly configure and watch digital television and listen to radio channel. Even better, it has a function for recording shows, so that you can record what interests you in high quality at any time and watch it later. Plus, you can also use the built-in scheduler to do this automatically – just specify the time and channel, DVB Viewer will do all the rest.
In addition, DVB Viewer supports working with hot keys, thanks to which you can quickly switch between the channels, adjust the wave, change the volume, enable recording, and so on. Further more, it supports API plugins, that is, anyone who understands the API will be able to write his own plugin for this program.
DVB Viewer is better than many well-known satellite TV reception software, such as CyberLink TV Enhance (not for sale) and DVB Dream. The former is buggy, and if you've used the latter, you might want to ditch it and use DVB Viewer as an alternative to DVB Dream. In contrast, DVBviewer has many advantages, such like better picture quality, easier recording, more user-friendly user interface, and easier operation.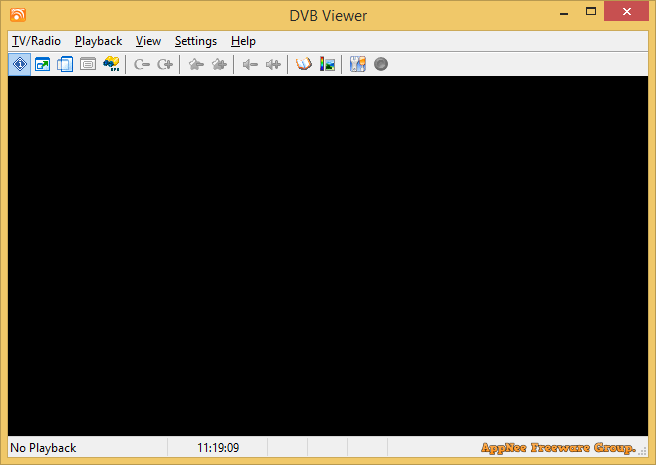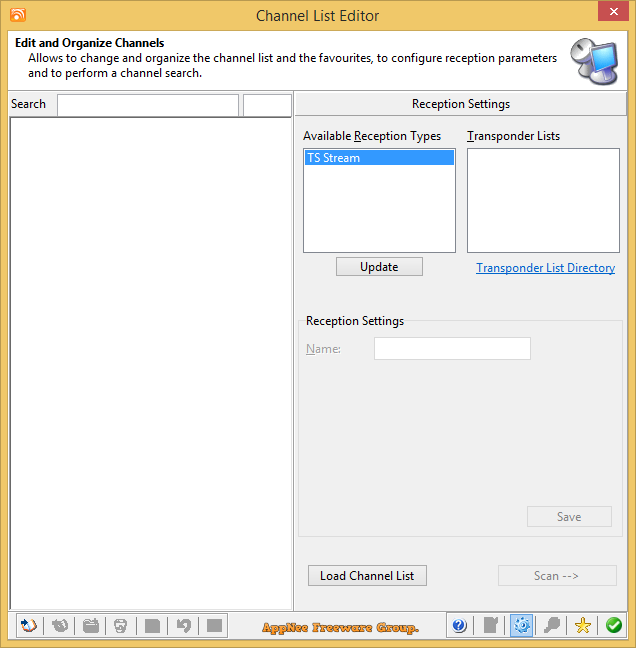 // Key Features //
General
Assistance from the program's community in case of problems
Absolutely free scalable window size
Borderless fullscreen
Possibility to hide any visible user interface
Always on top functionality
Changeable Hotkeys for nearly every function
WinLIRC support
Native support for MCE remotes
Changeable aspect ratio
Extended information in the statusbar
Power saving after closing the DVBViewer
Acceleration of Jaws for visually impaired users
Extended functionality with plugin usage
Individual COM-Interface functions for Java- or Visualbasic Script usage
Plugin API to create your own plugins. Excellent support from other developers for plugin creation.
The control of a LCD jaLCD Plugin
Automatically close DVBViewer/hibernate Windows/ shutdown Windows after a countdown Sleeptimer Plugin
…and some other useful functions, which were suggested and/or co-designed by users of the DVBViewer different Plugins
Flexible Architecture (allows to add other devices in future)
Completely compatible with Windows XP,Vista and Windows 7
TV
Reception of hundreds of television and radio stations from all over Europe
Fast transponder scanning routine detecting all channels of a satellite position in just a few minutes (built in) or TransEdit Scanner and Editor
Comfortable teletext with page memory for easy navigation without delays by clicking the displayed page numbers
The TV picture as desktop background
Sophisticated free redefinable cannels list with categories
EPG – an electronic program guide. Additionally it allows the 'one click programming' of the record scheduler.
EPG as HTML. It allows the creation of a HTML program magazine (built in) or with EPG2HTML Converter Plugin
Enhanced EPG with a graphical timeline and search options
Fully manageable favourite list of channels
HDTV capability 1 (live-watching, recording and playback)
Unlimited 2 TimeShift
PiP (Picture in Picture): Watching of more than one 3 TV/radio program being transmitted on the same transponder
Support of AC3
Optional 4 fast channel switching
Comfortable resorting the channel list by drag and drop
Storable teletext as ASCII, .jpg, png, gif, bmp, Teletext page (.ttx) and .html
Creation of favourite lists on the desktop with station logos as icons Channel Shortcutter Plugin
Support for Teletext and DVB Subtitles
support for H264 transmissions
Radio
Possibility to hide display on radio mode
Visualization Sonique Audio Visuals Plugin
Recording
Hard disk recorder for lossless recording and archiving television and radio broadcasts
Recording Video in .mpg, .m2p, .ts
Recording Audio in .mp2, .ac3
Adjustable max. file size (for splitting)
Extended and easier timer programming
Intelligent buffer for recording
DVD compliant recording (packet size)
Real transport stream recording of complete transponders 5 (optional in ts, mpg, m2v or pva)
Recording Audio directly as .mp3, .ogg and .wav Audio Recorder Plugin
automatic startup from Hibernate/Standby on scheduled recordings DVB Task Scheduler Plugin
playback of mediafiles while recording in background
recording of multiple channels mediafiles in the same time
Multimedia Playback
Flicker-free picture in digital quality with the ability to zoom
Playback of any multimedia file, provided the necessary decoders are installed in the system
Comfortable media playback with a playlist
DVD Playback
Playback of ASX files
Seamless playback of media files
HTPC Engine
Completely Skin and Programable incl. easy to use Skineditor and Menudesigner
RSS – Feed Reader to read internet news, blogs etc.
Weather Report to receive weather informations from the internet
Video Management System in order to manage your hard disk videos
Audio Management System incl. playlist (M3U, PLS, B4S)
Audio Visualisation Engine which is 100% compatible to Sonique Visual Plugins
Image Management System incl. slideshow
Daemon Tool support in order to playback iso imagefiles
Recorder Programming and management directly inside the OSD
Mux Status Information to check the signal quality
Skype Support to allow internet telephony
\"Awful\" OSD Games which includes Digger, Tetris, Pacman.
// Supported DVB Devices //
ADS Technologies DUALTV USB ANALOG DVB-T (PTV-332)
ADS Technologies Instant TV DVB-S (PTV-341)
ADS Technologies Instant TV DVB-T Cardbus (PTV-335)
ADS Technologies INSTANT TV DVB-T PCI (PTV-334)
anysee E30 Plus Conax DVB-T USB 2.0
Asus Tiger Hybrid TV Capture Device
AverMedia AVerTV Hybrid+FM CardBus (E506R)
AverMedia AVerTV Hybrid NanoExpress (HC82R)
AverMedia AVerTV Satellite Trinity (A707)
AverMedia AVerTV Volar Black HD (A850)
AverMedia AVerTV Volar Green HD (A835)
Club3D ZAP-TV 250mini
Dexatek I-Tek Hybrid DVB-T
DiBcom 3000-M B122a DVB-T USB2.0
Digital Devices Digital Devices Dual Cine S2
Digital Devices SaTiX-S2 Dual DVB S/S2
Digital Devices SaTiX-S2 V2 CI Dual DVB-S/S2
Digital Devices Mystique SaTiX-S2 V3 CI Dual
Digital Devices Octopus
Digital Devices OctopusMini
Digital Devices Octopus V6
Digital Devices OctopusCI+
DIGITAL everywhere FireDTV C/CI
DIGITAL everywhere FireDTV S/CI
DIGITAL everywhere FireDTV S2
DIGITAL everywhere FireDTV T/CI
DIGITAL everywhere FloppyDTV C/CI
DIGITAL everywhere FloppyDTV S/CI
DIGITAL everywhere FloppyDTV S2
DIGITAL everywhere FloppyDTV T/CI
DIGITUS DVB-T USB 2.0 Mini Receiver DA-70781-A
dnt DVB-T EuroStick (20201)
Easylite DVB-T Stick USB2.0
Fujitsu MB86A15
Fujitsu Siemens DVB-T Mobile TV Tuner USB-Stick
General Sat>IP Devices
Geniatech T328B DVBT Pen TV
Genius VideoWonder CardBus Dual (PCMCIA)
Hama Hama DVB-T USB 2.0 Stick (00062759)
Hama Hama DVB-T-PCI-Karte (00049019)
Hauppauge WinTV-HVR-1100
Hauppauge WinTV-HVR-1300
Hauppauge WinTV-HVR-3000
Hauppauge WinTV-HVR-4000
Hauppauge WinTV-HVR-4400
Hauppauge WinTV-HVR-5500
Hauppauge WinTV-HVR-900
Hauppauge WinTV-HVR-930c
Hauppauge WinTV-NOVA-CI-S
Hauppauge WinTV-NOVA-DT
Hauppauge WinTV-NOVA-HD-S2
Hauppauge WinTV-NOVA-HD-USB2
Hauppauge WinTV-NOVA-S-Plus
Hauppauge WinTV-NOVA-S-USB2
Hauppauge WinTV-NOVA-SE2
Hauppauge WinTV-NOVA-T Stick
Hauppauge WinTV-NOVA-T Stick SE
Hauppauge WinTV-NOVA-T-PCI (90xxx)
Hauppauge WinTV-NOVA-T-USB2
Hauppauge WinTV-NOVA-TD-Stick (52xxx)
HP Yuan EC300 DVB-T
KNC ONE TV-Star DVB-S
KNC ONE TV-Station DVB-C
KNC ONE TV-Station DVB-C Plus
KNC ONE TV-Station DVB-S
KNC ONE TV-Station DVB-S Plus
KNC ONE TV-Station DVB-S2
KNC ONE TV-Station DVB-S2 Plus
KNC ONE TV-Station DVB-T
KNC ONE TV-Station DVB-T Plus
Kworld DVB-S 100
Kworld DVB-T 100
Kworld V-STREAM Xpert DTV DVB-T PCI
LifeView FlyDVB-T duo mini
LifeView FlyDVB-T Hybrid Cardbus
LiteON LiteON DVB-T (TT-2105)
LogiLink LogiLink VG0002A
Media-Pointer CineS2 DVB-S2 Twin Tuner
Medion CTX 967
Medion MD8800
Medion SAA134
Medion SAA7131
Medion SAA7134
MSI Digi VOX Diversity
MSI Digi VOX mini
MSI Digi VOX Mini II
MSI Digi VOX mini SL
MSI DigiVOX Duo
MSI Mega Sky 508
MSI MEGA Sky 580
MSI MSI [email protected] Satellite II(rote Platine)
Mystique CaBix-C2
Mystique Mystique SaTiX-S2 V2 CI Dual
Nebula Electronics DigiTV PCI-Karte (DVB-T)
Nebula Electronics DigiTV USB-Karte (DVB-T)
PCTV Systems (Pinnacle) Dazzle* Digital Diversity (2000e)
PCTV Systems (Pinnacle) Dazzle*TV Stick (70e)
PCTV Systems (Pinnacle) PCTV (200e)
PCTV Systems (Pinnacle) PCTV (250i)
PCTV Systems PCTV DVB-T Flash Stick (280e)
PCTV Systems (Pinnacle) PCTV (300i)
PCTV Systems (Pinnacle) PCTV (400e)
PCTV Systems (Pinnacle) PCTV (450i)
PCTV Systems (Pinnacle) PCTV 7010iX
PCTV Systems (Pinnacle) PCTV Dual DVB-T Diversity Stick (2000e)
PCTV Systems (Pinnacle) PCTV Dual DVB-T Diversity Stick (2001e)
PCTV Systems (Pinnacle) PCTV Dual Sat Pro PCI (4000i)
PCTV Systems (Pinnacle) PCTV DVB-T Stick Solo (72e)
PCTV Systems (Pinnacle) PCTV Sat HDTV Pro USB (452e)
PCTV Systems (Pinnacle) PCTV Quatro Stick (510e)
Prof Prof Red Series DVB-S USB 1100
Prof Prof Red Series DVB-S2 PCI 7300
Prof Prof Revolution DVB-S2 7301 PCI
Prof Prof Revolution DVB-S2 7500 USB
Prof Prof Revolution DVB-S2 8000 PCI-E
Prof Red Series DVB-S PCI 6200
Satelco EasyWatch HDTV PCI (DVB-C)
Satelco EasyWatch HDTV PCI (DVB-S2)
Satelco EasyWatch MobilSet
Satelco EasyWatch USB (DVB-S)
Satelco Standard PCI (DVB-S)
Targa LR502 NTFRA
TBS [DVB-S2 Tuner (5920)]
TBS [DVB-S2 Tuner (5928) QBox 2]
TBS [DVB-S2 Tuner (5921) QBox 3]
TBS [DVB-S2 Tuner (5922)]
TBS [DVB-S2 Tuner (5925)Professional]
TBS [DVB-S2 Tuner (5980)]
TBS [DVB-S Tuner (5880)]
TBS [DVB-C Tuner (5680)]
TBS [DVB-S2 Tuner (6920)]
TBS [DVB-S2 Tuner (6921)]
TBS [DVB-S2 Dual Tuner (6980)]
TBS [DVB-S2 Dual Tuner (6981)]
TBS [DVB-S2 Tuner (8920)]
TBS [DVB-S2 Tuner (8921)]
TBS [DVB-S2 Tuner (8922)]
TBS [DVB-S2 Tuner (6922)]
TBS [DVB-S2 Dual Tuner Dual Tuner(6991)]
TBS [DVB-S2 Dual Tuner Dual Tuner (6992)]
TBS [DVB-S2 Tuner (6925)Professional]
TBS [DVB-S2 Tuner (6928)]
TBS [DVB-S2 Quad Tuner (6984)]
TBS [DVB-T2 Tuner (6220)]
TBS [DVB-T2 Dual Tuner (6280)]
TBS [DVB-T2 Quad Tuner (6284)]
TBS [DVB-S Tuner (6618)]
TechniSat AirStar 2 PCI (ATSC)
TechniSat AirStar 2 TV PCI
TechniSat AirStar TeleStick T1
TechniSat CableStar 2 PCI
Technisat CableStar Combo HD CI
TechniSat CableStar HD 2
TechniSat SkyStar 1 CI
TechniSat SkyStar HD2
TechniSat SkyStar S2
TechniSat SkyStar USB 2
TechniSat SkyStar USB 2 HD CI
TechniSat SkyStar USB plus
Technisat SkyStar 2 TV PCI
Technisat SkyStar 2 eXpress HD
Technisat SkyStar HD
TechnoTrend TT-budget C-1500
TechnoTrend TT-budget C-1501
TechnoTrend TT-budget S-1100
TechnoTrend TT-budget S-1400
TechnoTrend TT-budget S-1500
TechnoTrend TT-budget S-1501
TechnoTrend TT-budget S2-1600
TechnoTrend TT-budget S2-3200
TechnoTrend TT-connect CT-3650 CI
TechnoTrend TT-connect S-2400
TechnoTrend TT-connect S2-3600
TechnoTrend TT-connect S2-3650 CI
TechnoTrend TT-TVStick
TerraTec Cinergy 1200 DVB-C
TerraTec Cinergy 1200 DVB-S
TerraTec Cinergy 1400 DVB-T
TerraTec Cinergy 2400i DT
TerraTec Cinergy C PCI HD
TerraTec Cinergy DT USB XS Diversity
TerraTec Cinergy HT Express
TerraTec Cinergy HT PCI
TerraTec Cinergy HTC USB XS HD
TerraTec Cingery HTC Stick HD
TerraTec Cinergy Hybrid T USB XS
TerraTec Cinergy S USB
TerraTec Cinergy S2 PCI HD
TerraTec Cinergy S2 USB HD
TerraTec Cinergy T USB XE
TerraTec Cinergy T USB XS
TerraTec Cinergy T USB XXS
TerraTec Cinergy T2
TerraTec Cinergy T-Stick RC
TerraTec Cinergy T-Stick Mark 2 (MK II)
TerraTec TerraTec H5
TerraTec TerraTec H7
TerraTec TerraTec S7
TerraTec TerraTec Noxon DAB/DAB+ USB-Stick
Tevii TeVii S464 DVB-S2 PCI
Tevii TeVii S470 DVB-S2 PCIe
Tevii TeVii S480 DVB-S2 PCIe
Tevii TeVii S650 DVB-S2 USB
Tevii TeVii S660 DVB-S2 USB
Toshiba Toshiba USB DVB-T Tuner (PX1211E-1TVD)
TwinHan TwinhanDTV Alpha
TwinHan TwinhanDTV Cab-CI ( 2033 Mantis )
TwinHan TwinhanDTV MagicBox Pro
TwinHan TwinhanDTV MagicBox II
TwinHan TwinhanDTV StarBox II
TwinHan VisionDTV DVB-S PCI (1020A)
TwinHan VisionDTV DVB-S PCI Sat Express (1025)
TwinHan VisionDTV DVB-S PCI (1030A)
TwinHan DVB-S2 PCI Sat CI(1041)
Typhoon Typhoon DVB-S Box USB 2.0
Typhoon Typhoon DVB-T Duo Digital/Analog CardBus (50500)
V-Gear MobiTV Combo-EN
Yakumo Yakumo DVB-T Mobile USB
Yakumo Quickstick DVB-T
// Official Demo Video //
// System Requirements //
DirectX End-User Runtimes
TransEdit
XEPG
WinRAR or other file archiver software
Video and audio decoders (it's better to use PDVD for video, and AC3Filter or FFDSHOW for audio)
ATI video card control center (Nvidia card does not need to install other decoders, because its own decoder can already achieve high picture quality)
// Edition Statement //
AppNee provides the DVB Viewer Pro Edition multilingual full installers and unlocked files, as well as portable full registered versions for Windows 32-bit and 64-bit.
// Installation Notes //
Download and install DVB Viewer, close the "DVBViewer Key Tool" window, and do not launch program
Copy the unlocked files to installation folder and overwrite
Run 'KeyTool.exe', and input the following license info and click 'Save':
Done
*** You can't download additional files in this version, and it is missing two addons: HbbTV/MHEG-5 Engine and DVBViewer Media Server.
*** Never apply any updates.
// Prompts //
Please note: DVBViewer was not designed to be a media center. Instead, it's more suitable for PC users to watch high-quality TV programs.
// Related Links //
// Download URLs //
| | | | |
| --- | --- | --- | --- |
| License | Version | Download | Size |
| Pro Edition | v6.1.6 | | 10.3 MB |
(Homepage)
| | |
| --- | --- |
| | If some download link is missing, and you do need it, just please send an email (along with post link and missing link) to remind us to reupload the missing file for you. And, give us some time to respond. |
| | If there is a password for an archive, it should be "appnee.com". |
| | Most of the reserved downloads (including the 32-bit version) can be requested to reupload via email. |